Caramel Apple Dip is simply DELICIOUS! This recipe is incredibly easy, affordable to make and scrumptiously sweet making it a winning combination. It's the perfect mix of ingredients to serve for classroom parties or any upcoming fall gathering. In fact, I just served it up while I was out and about at the Halfmoon Fall Festival; it's first large scale public appearance. This Caramel Dip was a big hit with a 'thumbs up' reaction from everyone who visited my table, which is always my favorite kind of recipe to share.
Creamy Caramel Dip by Jodie Fitz
Perfect for classroom parties or any fall gathering…
5 oz. Dannon Greek Vanilla yogurt, nonfat
3 oz. Price Chopper vanilla yogurt, light
1 oz. caramel dip
Price Chopper Cinnamon
Apples
Fold the Greek vanilla yogurt, light yogurt and caramel dip together. Wash, core and slice the apples. Coat the apples with cinnamon and serve with the dip; see below for more details.
Little Hands: You might not want the younger kids to assist with the apple slicing, but they can easily create the dip by folding the ingredients together. They can also have a little fun making 'Cinnamoned' Apples.
'Cinnamoned' Apples: Place the sliced apples into a Price Chopper Snap and Seal quart or gallon sized bag. Add the cinnamon, seal and shake until the apples are fully covered with cinnamon.
The Cinnamon Measurement: The amount of cinnamon used is dependent on the number of apples. I typically use ½ teaspoon of cinnamon to 1 sliced apple.
NOTE: If you enjoyed this recipe you might want to check out last year's release of the Creamy Orange Fruit Dip, it's another 'thumbs up' winner!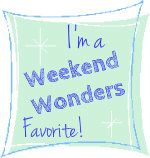 Jodie Fitz