We've turned the calendars and we're prepping for Halloween and getting ready to serve up a few fun party ideas that are quick, easy and affordable. Here's a simple cupcake that's fun to make with many steps that can involve children at all ages. They'll love serving these up to their friends. In fact, they're what we're sharing this year!
Monstrously Fun Cupcakes by Jodie Fitz
These Three little monsters are great for Halloween fun…
Price Chopper cake mix
Price Chopper mini pretzel sticks
Price Chopper marshmallows, large & mini
Green Frosting
Black gel frosting
White Chocolate melting rounds
White Chocolate morsels
Make the cupcakes as directed on the box and let cool directly. It should make 18 – 24 cupcakes.
Top each cupcake with a large marshmallow by connecting the marshmallow and cupcake together using a mini pretzel stick.
Frost the top of the cupcake covering the marshmallow to create height.
We have created three little monster creations from our counters to share at yours;

Add a large melting round to the center of one cupcake. Use the black gel frosting to add the center of the eye, mouth and eyebrow for your very own Cyclops.
Add mini morsels to the front of the one cupcake to create a monster with many eyes. Simply us the black gel frosting to add the center of the eyes and eyebrows.
Add two mini pretzel sticks to two mini marshmallows and insert them for an eye-popping affect. Use the black gel frosting to add the center of the eye to each mini marshmallow and a mouth.
Kids will love picking out their own monster at your Halloween party!
Green Frosting: You can actually order Price Chopper's butter cream frosting right at the bakery located in your Price Chopper store.
For great fruit platter, dips and veggie ideas visit Jodie at www.jodiefitz.com for more releases throughout the month.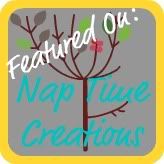 Jodie Fitz