Last Updated on
The holidays are here & so is the hustle and bustle with all of the added errands, decorating, shopping, cooking, baking, parties, decorating, wrapping, etc…..I'm already exhausted (lol)! I find myself pulling out my 'go to' quick & easy recipes in order to survive the weeknights. Last night we started the final stretch of this year's decorating & I decided to hold on the planned menu & revert to the emergency food that's almost always on hand in my pantry & refrigerator.
I am not a big fan of jarred sauce although you will always find a jar for those 'in case' moments in my pantry. Regardless, I prefer fresh tomatoes & this recipe only took me 20 minutes from start to finish, which is a total score this time of year.
I start by cooking 12 oz. of the Ronzoni Smart Taste pasta al dente.
I then cut a pint of grape tomatoes in half & sauté them covered in 1 tablespoon of light olive oil with two tablespoons of chopped fresh basil. If you don't have the fresh, which you can find at the grocery store year round you can use the freeze dried. Keeping the tomatoes covered is important so that the juices don't cooke off, we want to toss it all into the pasta.
While everything is cooking I dice 8 – 10 oz. of part-skim mozzarella cheese.
We drain the pasta, toss it with 2 tablespoons of light olive oil & sea salt to taste. We toss in the cooked tomatoes until everything is covered & then toss in the mozzarella and serve = quick & easy & YUMMY!
Disclosure: I am pleased to be working with MVP Health Care and the MVP Generation Go Program, which has sponsored this post. My participation is voluntary and my opinion is always my own, as is any advice offered.
[googleplusauthor]
This Recipe Featured at: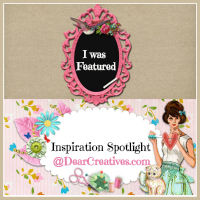 And also at…
Friday with Friends @ That's My Home