Edible Blarney Stones = St. Patrick's Day Fun! But, what is a blarney stone? In reality, there is a castle in Ireland called a Blarney Castle and there are legends about kissing the Blarney Stone. After a little Internet searching and some reading, I have no intentions of ever hanging upside down hundreds of feet in the air to reach and kiss the R-E-A-L blarney stone without a safety net below and yet tourists do it every year. However, that being said, if you are braver than I, apparently if you do kiss the blarney stone you might get some sweet talking bestowed upon you; not worth it for me! But, the idea of a blarney stone has conjured up ideas of sweet somethings to eat in my kitchen and I think I'll stick with a sweet talking recipe I created and have a little fun in the kitchen where no safety net is needed (hopefully or that's another story to be told).
This month I took my Blarney Stone over to the Price Chopper Kids Cooking Club Kitchen and made it with Jack so that we could share it with all of you! Hope you have a magically fun St. Patrick's Day!
Edible Blarney Stones = St. Patrick's Day Funby Jodie Fitz
8 oz. Price Chopper cream cheese softened
3 ½ cups Price Chopper confectioner's sugar
½ teaspoon peppermint extract
Green food coloring
12 oz. milk chocolate morsels
Let the cream cheese set to room temperature. Hand mix the cream cheese, powdered sugar and extract together. Do not add milk, the ingredients will appear dry at first and then will cream together. Add in three to five drops of food coloring and mix until the color is evenly distributed.
Spoon small clumps, approximately 1 to 1 ½ inches in size, on to a waxed surface (baking sheet) and refrigerate at least an hour. After the refrigeration, roll the cream cheese clumps into balls and slightly flatten. Return them to the refrigerator while melting the morsels.
In a glass bowl melt the chocolate morsels in a microwave on high for one minute. Even if they do not look melted, stir them before re-microwaving. Often the morsels will melt in the stirring process. If you have to place them back into the microwave, use 30-second intervals followed with stirring each time.
Dip each cream cheese mixture into the chocolate and cover completely. Return the 'blarney stones' back to the wax covered baking sheet and refrigerate until the chocolate is fully set. Once the chocolate has hardened you can move them to a large snap and seal bag for storage or other airtight container. Keep them refrigerated until they have all magically disappeared.
NOTE: Recipe yields approximately 55 – 60 blarney stones depending on the size of blarney stone made.
Happy St. Patrick's Day from our kitchen to yours!
This one of my Price Chopper Kids Cooking Club Recipes – don't forget to visit at www2.pricechopper.com/kids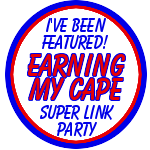 [googleplusauthor]