My kids, like millions of others, love cupcakes. However, two out of three of them don't like frosting and that has forced me to get a little bit on the creative side of things. As a result, I am always trying to find alternative toppings and fillings to share.
I was very excited about sharing these boo-tiful cupcakes, as my friend refers to them, with readers. The day I packed my car for the food photo shoot, I carefully placed everything, but didn't latch the cooler lid on tight enough. A few turns later, off went the lid and my ghosts instantly disappeared. Thankfully I had left a plate back in the refrigerator for my crew to enjoy; with a quick turn around, and a little stress, my ghosts were back and ready for their debut. My little goblins were glad that even with my cupcake replacement needs I was still able to leave behind three Ghost Popping Cupcakes for them to enjoy later in the afternoon. These ghost poppers happen to be one of my youngest child's favorites.
I am hoping you and your family have one Howling Halloween of a good time and for us, well, you can see what we will be baking to share with friends this year and if we travel with them, by cooler lid will be tightly fastened.
Ghost Popping Cupcakes by Jodie Fitz
Cupcake recipe:
1 Price Chopper white cake mix
1 cup white chocolate morsels
¼ cup Price Chopper all purpose flour
Cupcake liners
Preheat the oven to 350 degrees.
Mix the cake mix as directed on the box using water, eggs and oil. Add in the additional ¼ cup of flour. Stir in the white chocolate morsels. Equally divide the batter amongst twenty-four lined cupcake tins. Bake as directed on the package for approximately 23 – 25 minutes.
This recipe yields 24 cupcakes.
Cupcake filling:
3 cups Price Chopper low fat milk
3 – 1 oz. packages of white chocolate pudding
6 oz. Price Chopper light whipped topping
Mix the pudding and milk together until it has thickened. Fold in the whipped topping.
Assembly:
Price Chopper Snap & Seal sandwich bag
Mini Chocolate Chips
Cut a cylinder shape from the top of each cupcake. Fill a Price Chopper snap and seal bag with the cupcake filling and seal the top. Using scissors clip a corner so that that the filling can be released. Fill each hollowed cupcake with the filling in a circular motion approximately four inches above the cupcake to create a ghost emerging from the cupcake. Add mini chocolate chips inserting the point first to create eyes and a mouth.
Keep chilled until served.
This is one of my Price Chopper Kids Cooking Club Recipes – don't forget to visit at www2.pricechopper.com/kids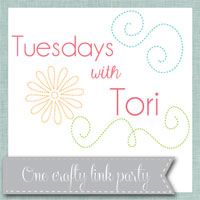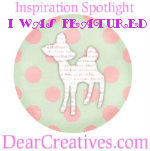 [googleplusauthor]