One of my favorite things to do is experiment with frozen treats and cool-down fun to share with the kids in my yard and citrus flavors are always a hit. Here's a delicious layer that includes lemons, limes and a creamy center that is both cool and refreshing!
Lemon and Lime Freeze Pops by Jodie Fitz
1/4 cup lemon juice, fresh squeezed
2 cups water
1/4 cup honey
1 teaspoon vanilla extract
Vanilla low fat yogurt
6 – 5 oz. plastic coated paper cups
6 craft sticks
Combine the fresh squeezed lemon juice, water, honey and vanilla extract in a blender. Bend until all of the ingredients are mixed well. Fill the six cups a third full and freeze them for at least an hour on a flat surface in the freezer. Fill the cups a third of the way with the vanilla yogurt. Add the craft sticks to the center of each pop and freeze for at least another hour. Top off the pops with the remaining lemon liquid and continue to freeze for several more hours.
When you are ready to serve the frozen pops, simply clip the edge of the plastic coated paper cup with a clean pair of kitchen scissors and peel it away before eating.
This recipe makes approximately six frozen pops using the Price Chopper 5 oz. plastic coated cups.
Lime Pops: Substitute 1/4 cup of lemon juice with a 1/8 cup of fresh squeezed lime juice. Add in 1 drop of green food coloring if desired.
Lemon & Lime Squeezing: If you don't have a citrus squeezer, simply have your children squeeze the juice from the lemon into a separate bowl from the recipe so that seeds can be extracted before adding the lemon or lime juice.
Craft Sticks: The craft sticks can be found in Price Chopper stores in the school supply aisle.
This Recipe was FEATURED at: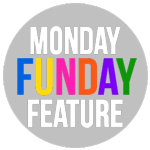 [googleplusauthor]