Last Updated on
Here's a scrumptious strawberry smoothie to try that's quick and easy. It's perfect for a quick grab and go recipe, a treat, a cool down or just because….
Strawberry Smoothie by Jodie Fitz
2 cup strawberries, frozen
2 cups milk
6 oz. vanilla yogurt
2 tablespoon lime juice
1 tablespoon honey
1 teaspoon vanilla extract
Add the strawberries, milk, yogurt, lime juice, honey and vanilla extract into the blender and mix thoroughly.
Makes approximately three 8 oz. servings.
STRAWBERRIES: Fresh strawberries can be substituted in this recipe. If you do use fresh strawberries, they must be rinsed, the greens removed and the berries sliced before blending. In addition, add 2 cups of ice for thickness and coldness.
If you are using the frozen strawberries, be certain to purchase the freshly frozen berries NOT the package with added syrups and sugars. The fresh frozen strawberries with nothing added have the same nutritional value as the fresh. The price typically remains the same throughout the year making it affordable throughout the seasons.
Featured on: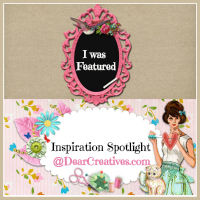 [googleplusauthor]