The holidays are over & we are back to swapping and trading at the counters with new recipes. My kids, like most, love chocolate milk & strawberry milk. Over the years we have developed our own version of these drinks that allows us to be in control of the ingredients. These are two popular & flavorful blends at my house that are often served with breakfast, weekend lunches or part of after school snacks. And truth be told, I often make enough so that I can have a glass along with them. Cheers to a New Year & new recipes to share…
Chocolate Milk by Jodie Fitz
1 cup ice
1 cup low fat or fat free milk
1 ½ tablespoons cocoa powder
1 teaspoon vanilla extract
4 tablespoons honey (approximately ¼ cup)
Add the ice, milk, cocoa powder, vanilla extract & honey into a blender. Blend the ingredients until the ice is fully crushed & the ingredients are well mixed.
Note: You may have to stop half way through the blending process and scrape cocoa powder & honey from the sides with a spatula and then continue to blend the rest of the way.
Honey: You can decrease the honey if you decrease the cocoa powder, this will depend on your family's taste buds.
Almond Milk: Give this blend a try with almond milk too, it's one of our favorite ways to make it.
Strawberry Milk by Jodie Fitz
1 cup frozen fresh strawberries (no syrup added)
1 cup low fat or fat free milk
1 teaspoon vanilla extract
3 tablespoons honey
Add the strawberries, milk, vanilla extract and honey into a blender. Blend the ingredients until the strawberries are fully crushed and mixed thoroughly into the recipe.
Note: Occasionally you may have to stop the blending process mid-way through to scrape the honey from the sides and then continue the process.
* Both recipes yield approximately two 8 oz. – 10oz. servings.
Disclosure: I am pleased to be working with MVP Health Care and the MVP Generation Go Program, which has sponsored this post. My participation is voluntary and my opinion is always my own, as is any advice offered.
This Recipe Featured at: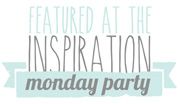 [googleplusauthor]